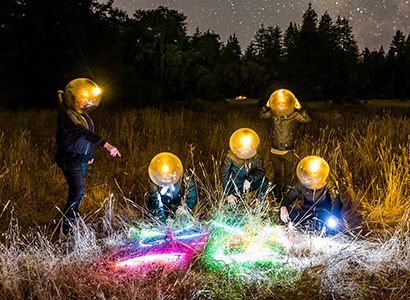 Sound Tribe Sector 9
| | | |
| --- | --- | --- |
| Doors: | | 8:00 pm |
| Start: | | 9:00 pm |
| Age: | | All ages |
| Price: | | $95 GA / $145 Reserved |
Buy Tickets
Event Information
Genre: Livetronica
ALL AGES: 18+ w/ valid photo ID. Under 18 must be accompanied by a parent or guardian.
Reserved seating is available for $145 and guarantees a seat in the reserved section. If necessary groups will be paired together at tables. Seating is based on time of purchase and the configuration of groups.
There is a ticket limit of 4 GA OR 6 RESERVED per customer based on address, credit card, email address, or other information. Multiple accounts may not be used to exceed these ticket limits. Limits for each show may vary and are listed on the individual show purchase page.
Digital Delivery is only valid if purchased from Belly Up, Aspen. Do not purchase Digital Delivery from unauthorized sources as they may be lost, stolen or counterfeit, and if so, are VOID. Additionally, we may be unable to verify that tickets purchased from third parties are valid and in such case, you may not be permitted entrance to the show. Remember, there are no exchanges or refunds.
DIGITIAL DELIVERY OF TICKETS WILL BE ON A DELAY FOR THIS SHOW, and will be emailed to the address you provided prior to the show date, typically within a week of the show, but may be as late as the day prior. This gives us the ability to monitor for purchases which may not adhere to our ticket policies. You will receive an individual email for each ticket purchased with your ticket attached. Each ticket must be readily available on your phone or printed and brought to the event. All WILL CALL tickets will be released to the original buyer or authorized transferee only upon presentation of a valid picture ID.
Orders exceeding published limits, or any tickets purchased for resale, or the resale or attempted resale of any ticket at a price greater than face value is a violation of our ticketing policy and we may cancel a portion or all of such orders without notice. Ticketing violations may result in the prohibition of future ticket purchases. In each such case, service fees charged for the purchase of tickets may be retained by Belly Up, Aspen. We reserve the right to change the delivery method from Digital Delivery to Will Call for release on the night of the show.
Supporting acts may be changed or cancelled without notice, however such change or cancellation is not grounds for refunds.
Belly Up Presale: Wednesday, December 11 @ 10am MT
Public Onsale: Friday, December 13 @ 10am MT
STS9
20 years before the emergence of STS9, NASA sent Voyager 1 and Voyager 2 on a mission to the farthest reaches of the solar system and beyond. Each of these probes was equipped with identical Golden Records, special messages attached to what Carl Sagan called "a bottle launched into the cosmic ocean." They contained numerous images and sounds from throughout the world, pieces of music from various cultures, a map identifying the location of our planet, and other information for whomever, or whatever, might find them.

While the Golden Records included greetings in 59 languages, they made no mention of nations and borders, wars and rivalries, or anything else that divides us. What they did mention was life, love, peace, birth--the things that bind us to one another and to the planet we call home.

The Universe Inside is a reflection of this message. It is a story about human identity and the magical truth of who we are, where we're going, and our place in the Universe. It says we are one, made of stardust and the forces of nature that evolved over billions of years. Connected by the sun, moon and stars, we are the living, breathing conscience of the Universe.

"We are one, made from dust of the stars / down here we bear the weight of the pain and the scars / just want to live with nothing to hide / every one of us a universe inside."